Honours Boards
Editors JBM et al
The Honours Boards
HEADMASTERS

GOLD MEDAL WINNERS

SCHOOL CAPTAINS

HEAD BOYS and HEAD GIRLS

WW I MEMORIAL

WW II et seq MEMORIAL

S

Please see
Site Contributors
page
Headmasters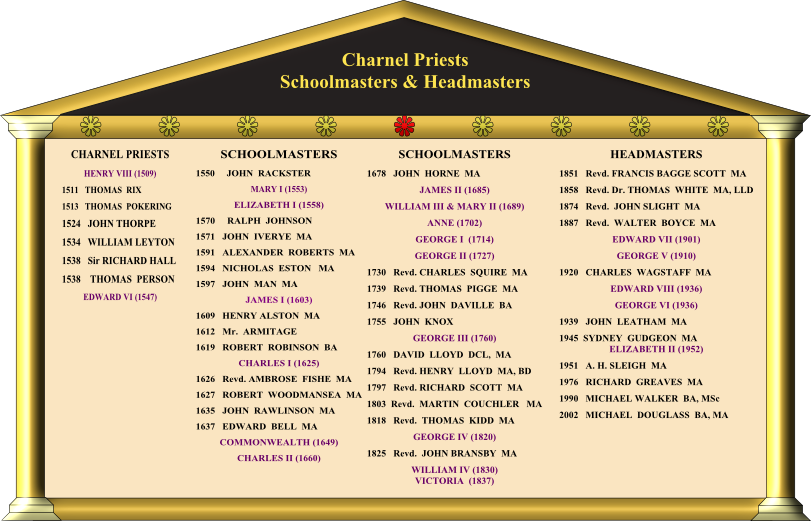 Editorial Note
There is a copy of "History of the Borough of King's Lynn" by Henry J. Hillen, available on the Web site of 
The Library of the University of California, Los Angeles, which is very interesting book, and contains (on page 866)
a list of Masters of the Grammar School. The first name mentioned is Robert Burgh (1510). 
The list is essentially the same as the board above, with the following exceptions -
Thomas Person (1830) , appears before William Leyton, and John Thorpe is missing. The first four only are listed as Charnel priests
John Rackster appears as John Backster, Ambrose Fish instead of Ambrose Fishe and Rev. T. Pegge rather than Pigge.


Gold Medal Winners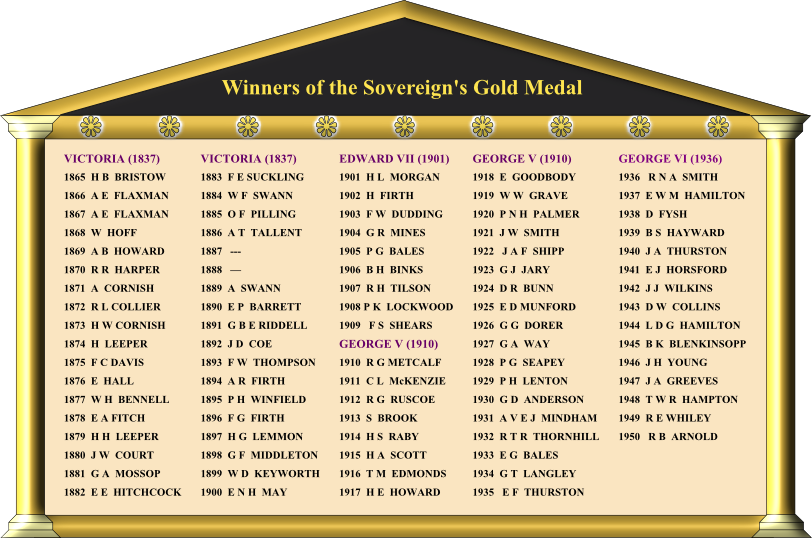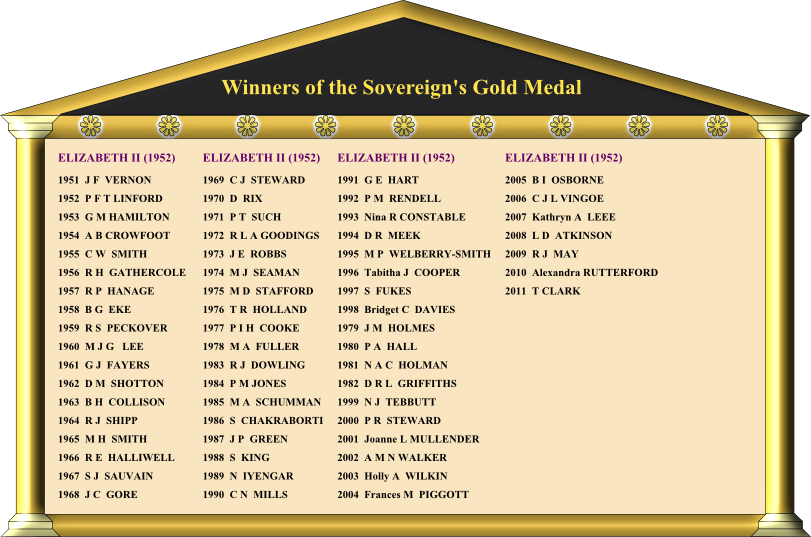 SCHOOL CAPTAINS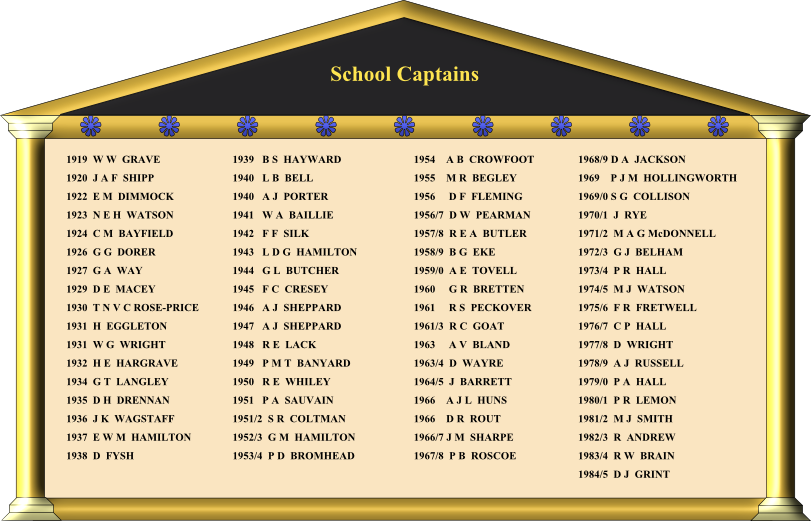 HEAD BOYS and HEAD GIRLS


WW I MEMORIAL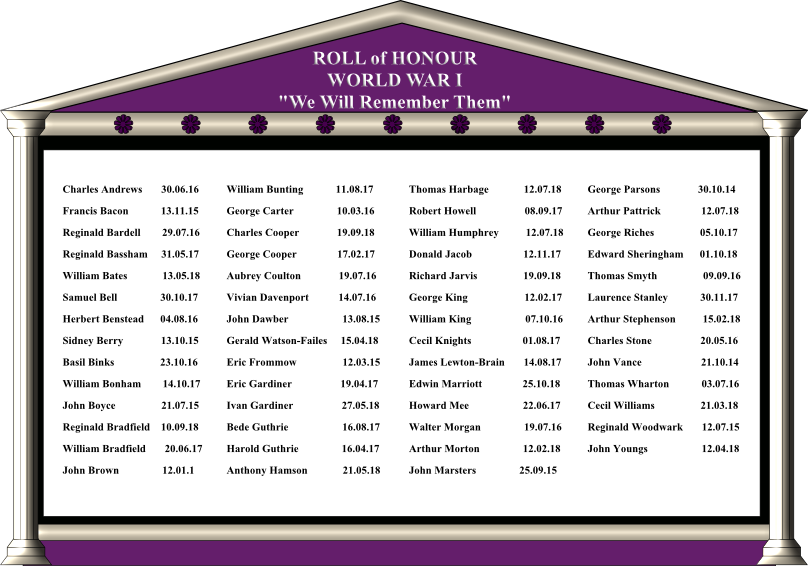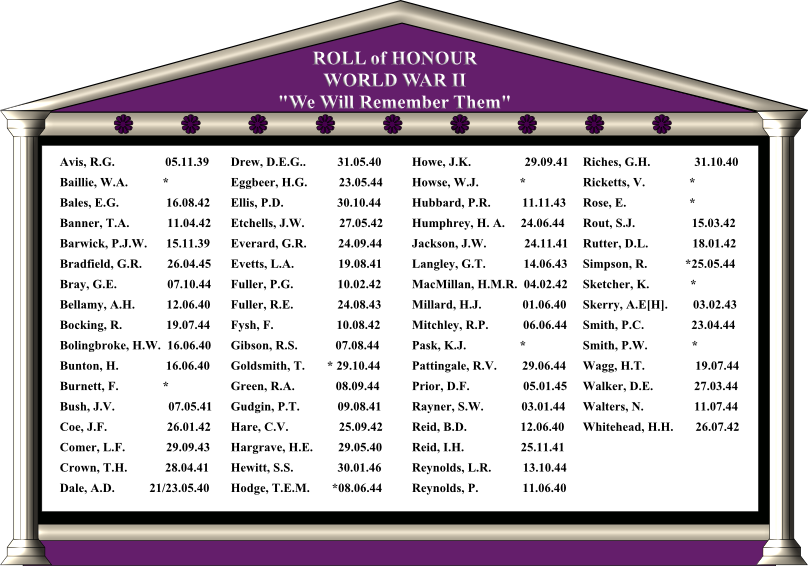 This Honours Board has been compiled using data given in the December 1951 edition of The Lennensian and checked against the
Commowealth War Graves Commission
listings. * indicates that positive confirmation could not made from addresses given in the listings (for example where the pupil was in the boarding house) or the name was not found in the listings. While further work is obviously required, it was decided to display this board.
If you are aware of any errors or omissions or have additional information - please contact us so that we can make the necessary changes.
Still to come
- Additional Memorial Board to former pupils who have died while serving with HM Forces since WWII - any information will be gratefully received
At the moment we have two names
F/O Peter.E.Wormall
- Valiant XD869 crashed Marham 11/9/1959
AEOp: Sgt Richard Noble
- Valiant WZ363 crashed Market Rasen 6/5/1964